Welcome to the website of Black Flag Mastering -
the home of mastering engineer Friedemann Kootz.
I offer all kinds of audio mastering, restoration and remastering services for analog or digital release.
My aim is to emphasize the intention of the creators to present their musical ideas and sound ideals in the best possible way. Mastering is not magic -
it is craftsmanship, experience, science and art.
Mastering in Stereo & Surround
Analog | Digital | DSD
Transfer from Tape and Vinyl,
many digital media and formats
Restoration and Remastering
Stem-mastering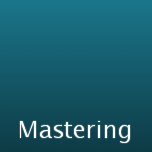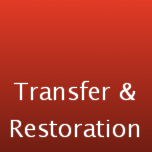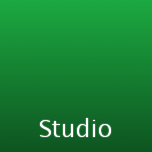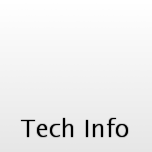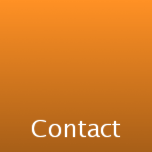 Mastering
Album mastering for vinyl OR digital
50 Euros / Track
Single/EP mastering for vinyl OR digital
55 Euros / Track
Album mastering for vinyl AND digital
60 Euros / Track
Single/EP mastering for vinyl AND digital
65 Euros / Track
High quality encoding (MP3, AAC, MFiT)
70 Euros / Album | 55 Euros / EP | 15 Euros / Single
Master CD (includes one listening copy)
8 Euros / Piece
1/4" master tape on reel
120 Euros / Piece
Analog master tape preparation
80 Euros

All prices exclusive of VAT and shipping costs
Self-release and indie label discounts available
Widely misinterpreted or even misunderstood, mastering (the correct term would be premastering) is an important step in the creation of a musical piece of art. It pursues four main objectives:
Audio quality control in a critical listening environment
Fine tuning of all sonic parameters
Creating coherency over different songs for an album
Preparation for delivery (analog, digital, w/ or w/o physical media)
Sometimes additional steps are necessary. If for example mixing decisions where made in a flawed listening environment and caused significant problems in the frequency response of the recording.
Of course loudness is an issue that needs to be discussed and that causes a lot of confusion and frustration. Please get in touch, provide a reference and tell me something about your personal loudness aesthetics.
Yes, we are fully EBU R128 or ITU 1770 compatible.
home
Previous
Next
Transfer & Restoration
Standard Transfer from 1/4" Audio Tape
55 Euros / playback hour
Master Transfer from 1/4" Audio Tape
Price on request
Standard Transfer from Vinyl or Compact Cassette
45 Euros / LP or Tape
Master Transfer from Vinyl or Compact Cassette
Price on request
Drying of shedding tapes
Price on request
Restoration (de-noising, de-clicking, spectral cleaning)
90 Euros / hour

All prices exclusive of VAT and shipping costs
Minimum billing is one playback hour
Audio tapes are prone to a lot of factors that degrade their audio quality significantly. Destructive processes caused by moisture, light and last but not least time, represent a serious danger to some irrecoverable recordings. At Black Flag Mastering all tapes are played back via one of the best open reel tape machines ever built, the Telefunken M15A. This machine was the undisputed standard in almost every German broadcast station, high end studios and archives. Using our Merging Hapi Premium converter system, every tape is transferred to digital at the highest audio quality. Transfer is performed at your desired sample rate (up to 384 kHz PCM, DXD or DSD256).
With the 'Master Transfer' service we offer a true high-end option. After the transfer, the recording is processed with Celemony Capstan, an audio algorithm that removes wow and flutter from any source, even if the tape was copied before.
As a special service we offer drying 'shedding tapes' in a specialized laboratory dryer oven. As opposed to the traditional backing, this procedure is absolutely easy on the tape and enables the best quality transfers available today.


home
Previous
Next
The Studio
Monitoring:
ME Geithain RL903K | Funk MTX Monitor | Audeze LCD-2
A/D- & D/A converters:
Merging Hapi Premium Series
Machines:
Telefunken M15A 1/4" Reel-To-Reel | NAD Monitor 6100 Compact Cassette Deck
Analog:
ADT-Audio TM204 Equalizer | ADT-Audio TM222 Compressor | API 5500 Equalizer | Junger Audio 188 analog compressor | Gyraf G24
Digital:
Junger Audio e07 | T*AP Surround Processor | D*AP4 Mastering Edition
Workstations:
Nuendo 8 | Pro Tools 12 | Sequoia 12 | Wavelab 9
Plugins:
DMG | Fabfilter | UAD-2 | Toneboosters | NI | SSL | Flux | Algorithmix | Klanghelm | TDR Labs | Sonnox
The Black Flag Mastering suite was created as the result of over 15 years of experience with different studios and an innumerable amount of studio equipment.
I decided to build the room with a focus on an optimal listening environment. A high quality Geithain loudspeaker system is fed by one of the most precise analog playback chains available today. Making no compromise in the reproduction chain is the crucial requirement for critical listening and judging. Problems need to be clearly audible in order to fix them.
All analog and digital processing was chosen by highest quality measures and selected to my personal taste. The studio is powered by certified renewable energy.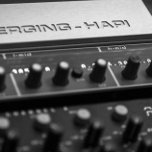 home
Previous
Next
Technical Information
Please always follow these steps before uploading or placing your data on a storage medium:
Export your audio at the projects native sampling rate - Do not up or down sample!
Sum processing is part of your sound? Leave it on!

Or used to hear how loud it goes? Switch it off!

Name all files in a way a third person can associate them with your project
Put all necessary files and subfolders into one folder
Always zip this folder!

Note: Zip-Files are not only smaller, they also provide a great way of data integrity safety!

You can also encrypt the Zip-File, but do not forget to provide the password
Your project is just one file? Zip it!
Do not send Zip-Files via email. Please use a service like WeTransfer
Files can be delivered in the following formats. Online transfer is preferred. If in doubt, please get in touch.
Suitable for mastering:
Digital audio files (wav or aiff) with at least 44.1 kHz sampling rate and 24 bit resolution
MP3, AAC, MP4, Ogg? Never!
Audio CD or DAT
Analog 1/4" Tape (NR on request only!)
Suitable for Remastering and Restoration:
Whatever the source format is
Vinyl, Tape, MC...
DAT, DTRS, ADAT
Players for many formats are available. A small fee may apply for transfer of exotic media.
home
Previous
Next
Contact
This website does not set cookies nor collects or stores, uses or distributes any data about its visitors!
Mailing Address / IMPRESSUM
Friedemann Kootz, Tonmeister (VDT)
c/o woks audio GmbH
Carl-Scheele-Straße 14
12489 Berlin - Germany
Ust-IdNr.: DE242326653

Note: this is not the studio location
please get in touch prior to visiting.

Email: ton[at]friedemannkootz[dot]de
home Previous